In order for your teeth to be strong and healthy, oral hygiene is the most important thing you could focus on. This includes habits like brushing twice a day and regular dental checkups. Experts believe that oral health problems are a global health burden. When it comes to your dental health, you should know a few basic rules.
If it is not treated in time, tooth decay alone can cause problems such as tooth pain, gum problems, and even loss of teeth. In addition to dental problems, poor dental health also brings problems with self-confidence and even malnutrition.
These problems can be prevented with proper dental care, and in this article we will provide you some useful tips for helping you achieve a healthy smile.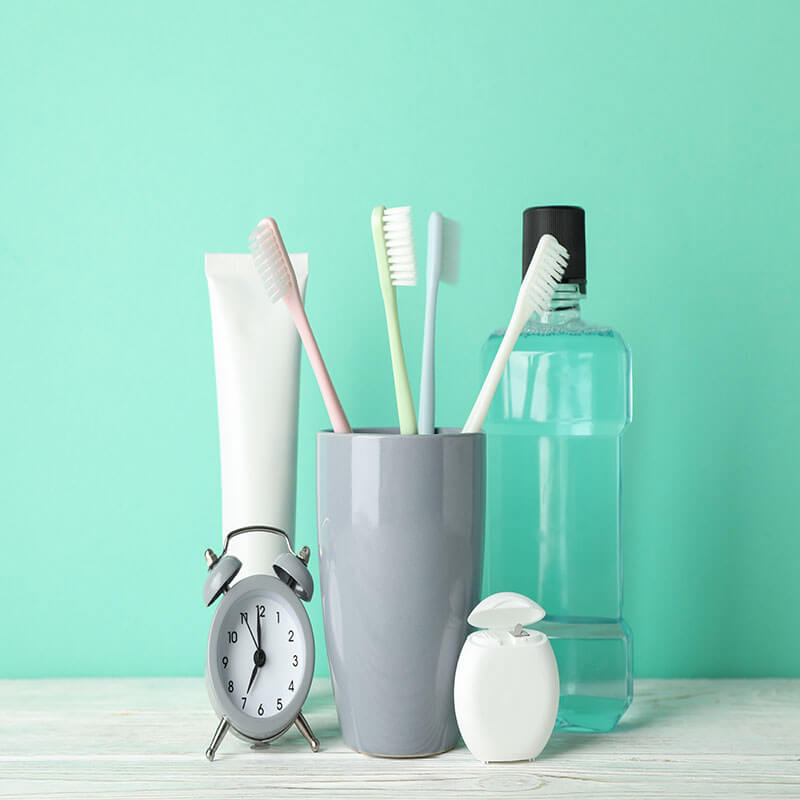 Personal Hygiene
The first and most basic rule when it comes to tooth and gum care is personal hygiene, in particular brushing. You should definitely brush in the morning after waking up and in the evening before going to bed. And that's the least you can do. Ideally, it is recommended that you brush your teeth after every meal.
Toothbrushes
Just as brushing is important, the choice of toothbrush is also very important. There are many types from small, medium and large, to soft, hard, electric and ordinary brushes.
There are also special interdental brushes on the market intended for cleaning hard-to-reach areas in the mouth, or for maintaining fixed prosthetic and orthodontic restorations.
Considering the large and varied range of toothbrushes, the correct selection is the first step towards good oral hygiene. Therefore, pay extra attention to choosing a toothbrush that is recommended by your dentist. You can choose your favorite color and make brushing your teeth fun.
Toothpastes
Toothpastes that you can buy almost everywhere contain just everything you need to properly brush your teeth. However, the basic ingredient that your toothpaste must contain is fluoride. It is found in sodium fluoride or monofluorophosphate. Always try to avoid toothpastes that contain sweeteners and dyes.
Dental floss
Although many people avoid it or simply do not have the habit of using it, dental floss is very important when it comes to the prevention of dental disease as well as the treatment itself. Flossing is necessary when cleaning places between teeth that cannot be cleaned by a standard toothbrush.
Dental floss will reach places that your toothbrush simply can't. It is critical to floss in order to minimize the amount of food residue left between your teeth. This residue can cause great damage if left between your teeth.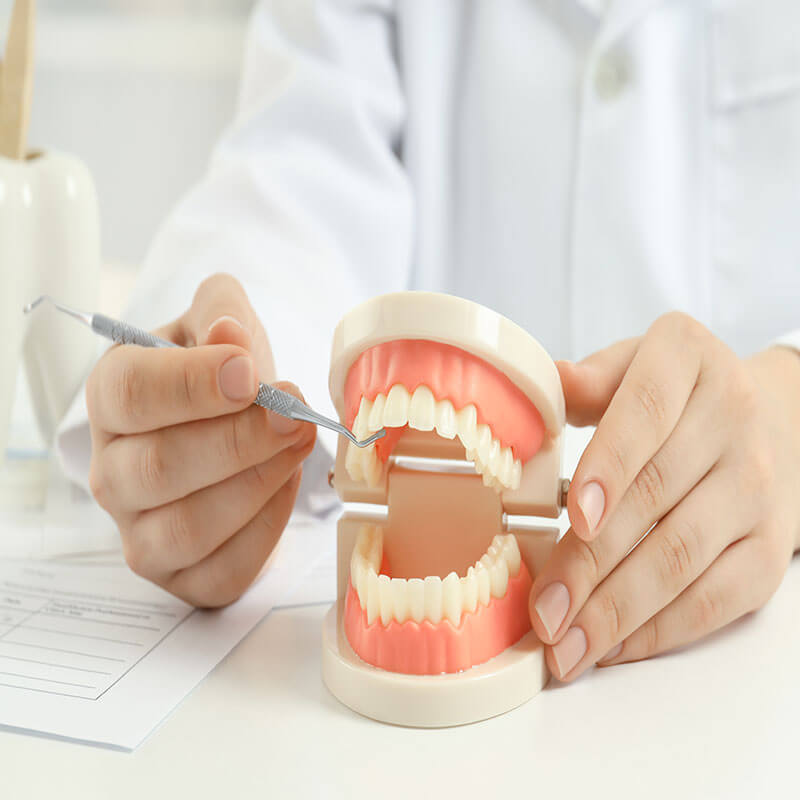 Proper nutrition
When it comes to maintaining the health of teeth and gums, it is very important to eat raw and fresh fruits and vegetables. It is also very important to avoid carbonated and colored juices, as well as sweets, which can damage your teeth.
Proper nutrition can improve the appearance and health of your teeth. This improvement can come from within through proper nutrition by taking in all the necessary vitamins and minerals. Fluoride and calcium are the most important minerals that prevent tooth demineralization. By working together, they remineralize the enamel and can restore its damaged structure to some extent.
Calcium is the main building block of bones in the body, and teeth are very similar in structure to bones. Lack of calcium causes the teeth to weaken and they can become brittle. In order for the body to absorb the much-needed calcium, it needs the minerals magnesium and phosphorus, as well as vitamins D and K.
Problems with teeth should not be viewed in isolation, because tooth decay, gum inflammation, tooth loss, etc. can lead to a chain reaction in your entire system.
When you have problems with your teeth and gums, it can make chewing difficult, disrupting nutrition and the functioning of the entire organism. Eventually it can cause damage to the whole body. And can also cause problems related to facial aesthetics, jaw problems, tooth loss, and even unpleasant breath to name a few.
Don't wait, you can apply these tips today!
With just a little effort and discipline you will avoid dental problems and your smile will remain beautiful and bright for years to come.
Healthy teeth are a key part of your overall health. Make an appointment today, so that we can further examine the condition of your teeth and gums to spot potential problems and help you achieve a healthy and beautiful smile.